05:49 A member of the gentian family, this plant also goes under the names of Arabian and Persian violet. It is a small plant, with a height and spread of 6-8in/15-20cm, and has l-in/2.5-cm-long, glossy olive green leaves.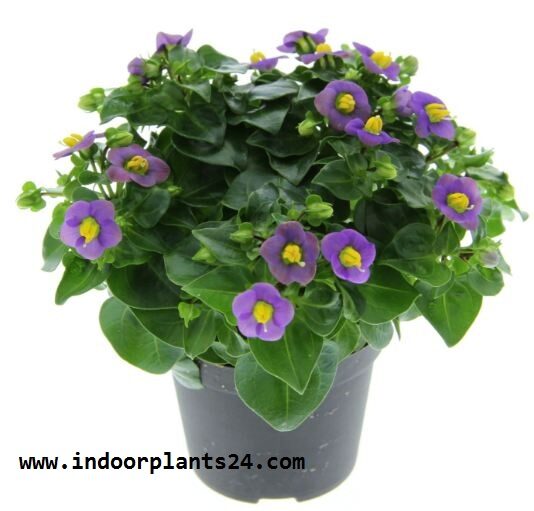 In late spring countless mauve-purple or white scented flowers, each with a yellow eye, appear and continue to bloom until late fall. Exacum affine 'Rococo has double lavender-blue flowers. Although it is generally treated as an annual, exacum is a biennial.
It is raised commercially from seed sown in early fall or early spring and is sold as an indoor plant. For an eye-catching effect, you can mass several plants that are just coming into flower in a large bowl.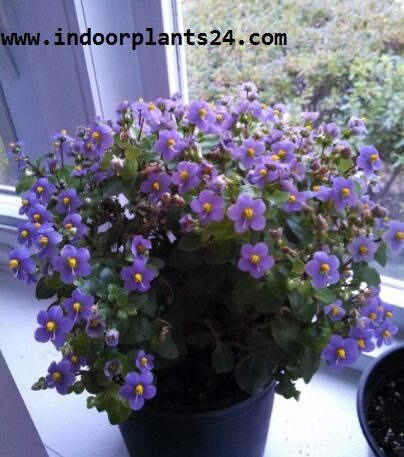 FACT FILE
ORIGIN Socotra (Gulf of Aden).
HEIGHT To 8in/20cm.
POTTING MIX Peat-moss-based.
REPOTTING In spring move overwintered plants into pots one size larger.
PROPAGATION In winter or spring sow seed on the surface of an open peat-moss or sphagnum-rich medium in a shallow 4-in/10-cm pot.
KEEPING PLANTS Pinch off blooms as they fade to prolong flowering. If the plant withers after flowering, discard it, but if you want to overwinter it, prune it back hard to maintain its bushiness.
Exacum Affin PLANT CARE Details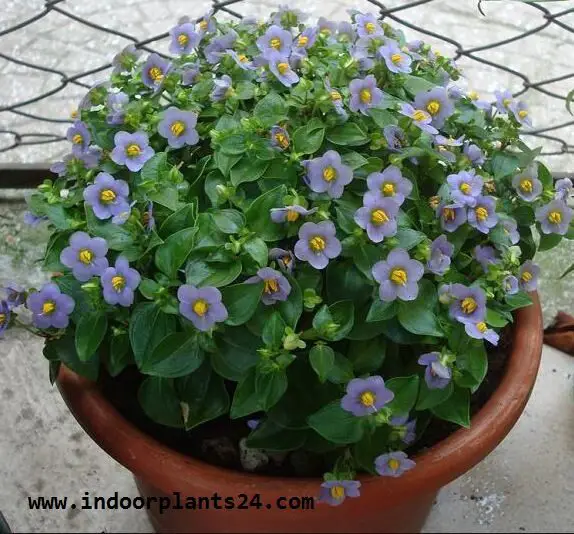 Bright, filtered light but not strong direct sunlight. Normal room temperature; a minimum of 60°F/16°C if plants are overwintered.
Keep the soil moist, never sodden. 
Place the pot on a tray of damp pebbles to increase humidity.  
Feed every 2 weeks throughout the year with weak liquid fertilizer.
If flowers fail to appear, move the plant to a warmer location and increase the humidity.
The flowers will fade and quickly die if the rootball ever becomes dry.
Wilting plants may mean that they are in a drafty position.