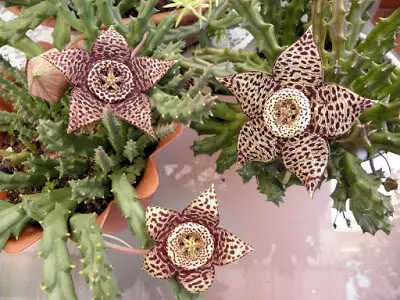 Also known as Osmanthus ilicifolius (Holly- leafed osmanthus), this dense, woody- ' stemmed shrub has prickly, glossy leaves that are arranged in pairs. 
The leaves of 'Variegatus' are about 21/2in/6.5cm long and have creamy white markings, sometimes with a tinge of pink at the margins. The shape of the leaves varies, even on the same plant.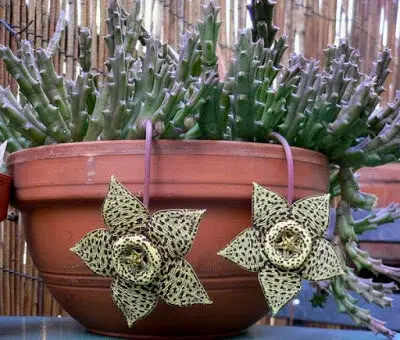 Some may be almost egg-shaped with smooth edges and a single spine at the tip, while others may be elliptic, with a number of large spiny teeth, including a long spine at the tip. 
Plants grown indoors only rarely produce small, white, scented flowers in fall.
FACT FILE ORBEA VARIEGATA OSMANTHUS HETEROPHYLLUS 'Variegatus' Oleaceae   VARIEGATED FALSE HOLLY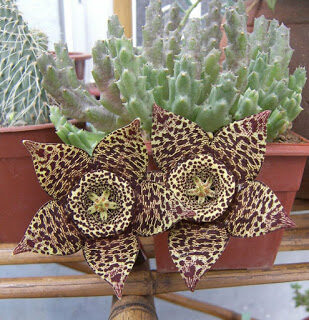 ORIGIN: Japan; cultivar.
HEIGHT:  6ft/1.8m in a container.
POTTING MIX: Soil-based.
REPOTTING: Move into a pot one size larger each spring.
PROPAGATION: Take tip cuttings, with a heel, in spring or summer.
KEEPING PLANTS: Pinch off growing tips regularly to prevent the plant becoming lanky.