00:01
One of the epiphytic forest cacti, this plant hangs from trees in its natural habitat. Indoors, its long, light green, cylindrical branching stems trail over the rim of the pot.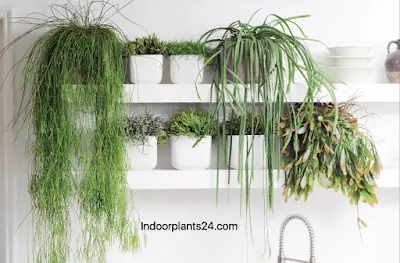 Insignificant greenish flowers about V4in/6mm wide appear in winter and spring are followed by slightly smaller, translucent whitish fruits, which look rather like the berries on mistletoe.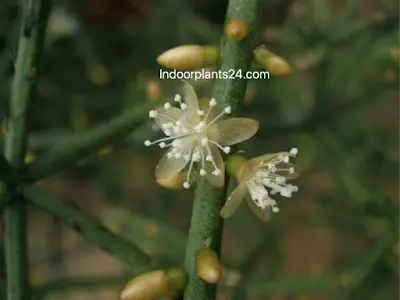 FACT FILE Rhipsalis BACCIFERA (syn. R. CASSUTHa)  Cactaceae MISTLETOE CACTUS
ORIGIN: BrazilPeru; USA (Florida); Africa; Madagascar; Sri Lanka.
HEIGHT: Stems trail to 6ft/1.8m indoors.
POTTING MIX: Slightly acid epiphyte-type medium composed of equal parts of organic and inorganic matter.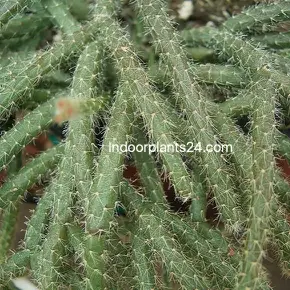 REPOTTING: Repot annually in a small pot after the spring blooms have faded,
PROPAGATION: Take cuttings in summer or sow seed in spring.
KEEPING PLANTS: The stems are fragile and may break off at the joints if this plant is roughly handled.
PLANT CARE Rhipsalis BACCIFERA (syn. R. CASSUTHa)  Cactaceae MISTLETOE CACTUS
Bright light, but shade from direct sunlight, which causes stems to shrivel and turn reddish.
Normal to warm room temperature, with a cool winter rest at a minimum of 50°F/10°C.
In spring and summer; allow the surface of the potting mix to dry out before watering; water less in winter.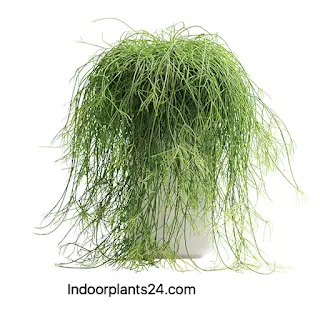 Mist frequently; otherwise, the stems will dry out and become soft. 
Apply a high-potash fertiliser every 2 weeks from the time the buds form until the end of flowering; once a month at other times.