A striking plant is best grown as a small shrub in the sunroom or greenhouse, sanchezia will, however, thrive as a houseplant if the humidity is high enough. The 12-in/30-cm ovate leaves are pointed, with yellow and ivory veins.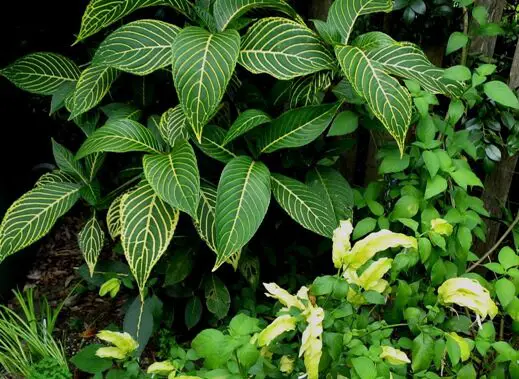 They provide the main display, although attractive yellow flowers are borne in upright clusters above the foliage in early summer. High humidity is essential.
FACT FILE Of SANCHEZIA SPECIOSA (syn. S. Nobilis)  Acanthaceae SANCHEZIA
ORIGIN: Ecuador; Peru. height To 5ft/1.5m.
POTTING MIX: Soil-based, with added grit or perlite. 
REPOTTING: Annually in spring.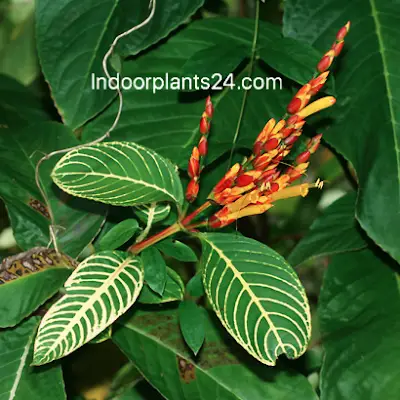 PROPAGATION: Take stem cuttings in spring or summer.
KEEPING PLANTS: Prune the plant in spring to keep it bushy and within bounds; it can easily be kept to half its potential growing height.
PLANT CARE SANCHEZIA SPECIOSA (syn. S. Nobilis)  Acanthaceae SANCHEZIA
Bright light, but not direct sunlight in summer. 
The plant will, however, also tolerate low light. 
Normal room temperature, with a minimum of 55°F/13°C in winter.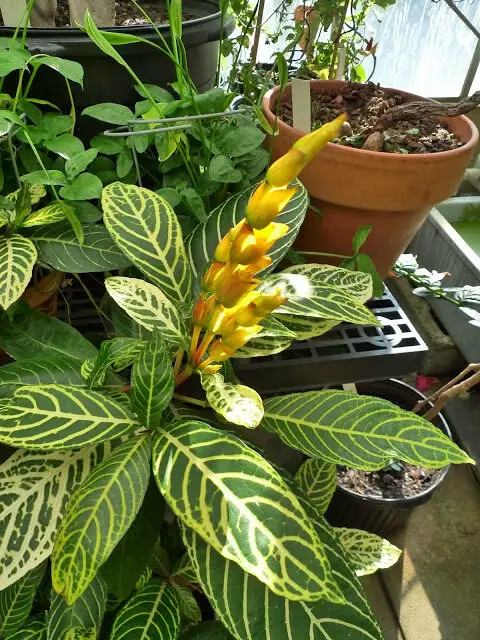 Make sure that there is adequate ventilation, ii Water liberally when the plant is in active growth, but allow the top vhn/13mm of the soil to dry out before rewatering. 
Stand the pot on a tray of moist pebbles to increase humidity. 
Feed every 2 weeks from spring to fall with a standard liquid fertilizer.