Previously known as Po/yscias balfouriana, this is an excellent specimen plant when placed in a decorative container. The dark green, rounded leathery leaflets, up to 3in/8cm wide, are carried on stems speckled with a pale green or grey.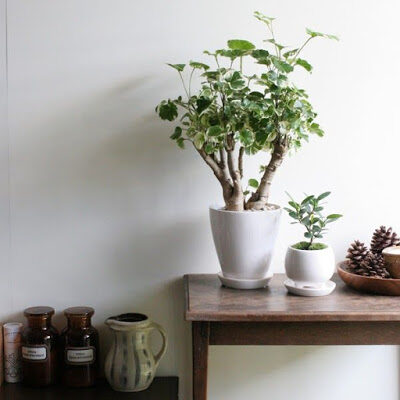 It is not an easy plant to grow in normal room conditionsand in a less than ideal environment will readily drop its leaves. Large plants are prohibitively expensive, so it is better to buy a small plant and look after it well.
FACT FILE POLYSCIAS SCUTELLARIA 'BALFOURIl' Araliaceae MING ARALIA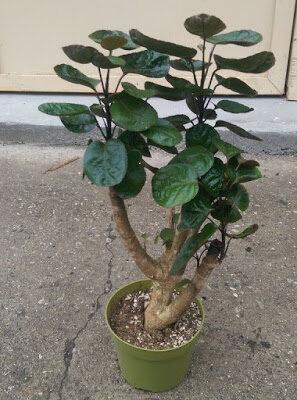 ORIGIN: New Caledonia.
HEIGHT: 6ft/1.8m in a container.
POTTING MIX: Soil-based.
REPOTTING: Repot every spring in a pot one size larger until maximum desired pot size is reached; thereafter, top-dress annually. 
PROPAGATION: By stem tip cuttings or pieces of stem in summer. Cuttings root readily in a closed environment with bottom heat.
KEEPING PLANTS: Humidity is essential, so mist the plant daily in warm weather and stand the pot on a tray of damp pebbles.
PLANT CARE POLYSCIAS SCUTELLARIA 'BALFOURIl' Araliaceae MING ARALIA
Bright light, but no direct sunlight. 
Normal to warm room conditions with a minimum of 65°F/18°C.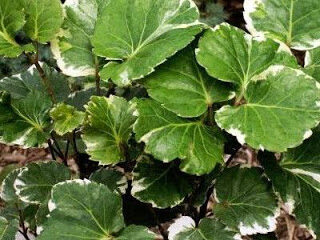 Water moderately during the growing season; give less water in winter.
Apply a standard liquid fertilizer every 2 weeks when the plant is in active growth.