Several species of smithiantha have been crossed to produce a race of free-flowering plants. They have heart-shaped, velvety- textured, deep green leaves topped with panicles of long-stalked, tubular
blooms that resemble penstemon flowers.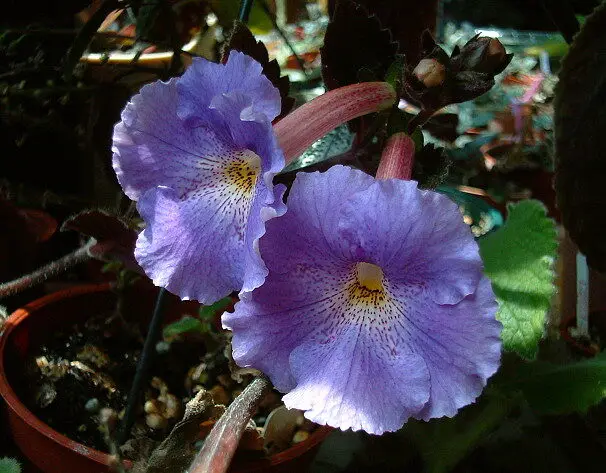 The flowers are carried between late summer and early spring and come in shades of bright orange, yellow, or pink. Plants grow from fleshy rhizomes and become dormant once they have flowered.


FACT FILE Of Smithiantha HYBRIDS Gesneriaceae JEMPLE BELLS:

ORIGIN: Mexico.
HEIGHT: To 12in/30cm.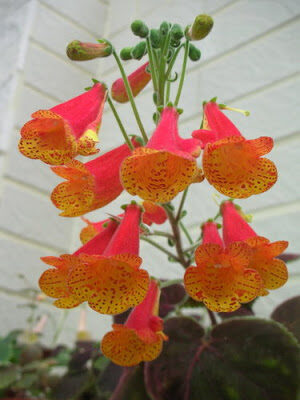 POTTING MIX: Peat-moss-based, with a little added lime to reduce the acidity of the peat moss.
REPOTTING: In late winter, set 2 or 3 rhizomes in a pot; barely cover them with potting mix.
PROPAGATION: By division when repotting.
KEEPING PLANTS: Store dormant tubers in cool conditions in the pot or in dry peat moss.



PLANT CARE:
Light shade.
In the growing season, about 70°F/21°C; cooler in the dormant period.
Let the top V2in/13mm of the medium dry out before rewatering in the growing season. Reduce watering after flowering; keep dormant tubers dry.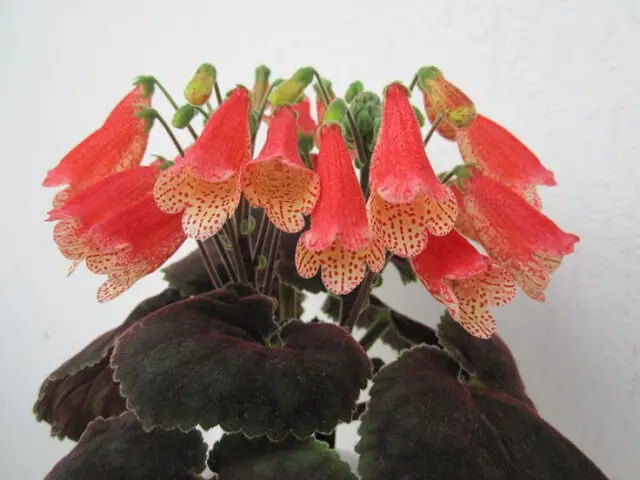 High humidity is necessary; stand the pot on a tray of moist pebbles, but do not spray the hairy leaves. 
Feed with high-potash liquid fertiliser every week in the growing season.